Glide through the airport with our best advice on beating the stresses of holiday travel.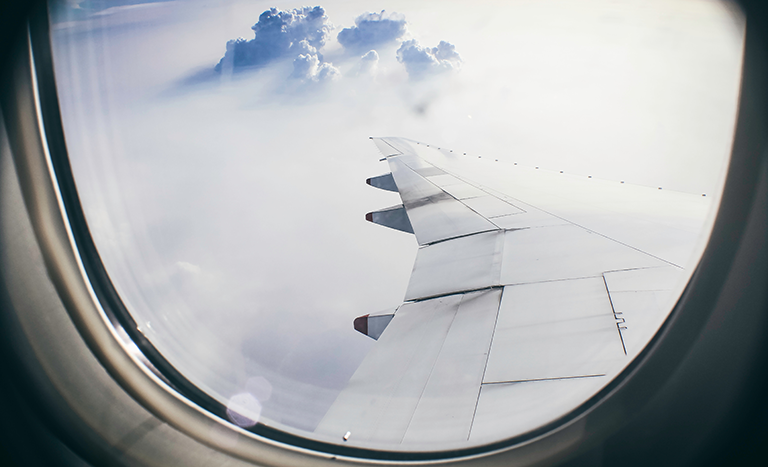 December 11, 2017 –
It's the most wonderful time of the year, and your airport experience should be wonderful too! We're sharing our best tips on alleviating the stresses of holiday travel so you can arrive at your destination full of good cheer.
1. Don't Underestimate the Usefulness of Apps
Many apps have been developed with the sole purpose of streamlining your airport experience. If you've ever wondered what you can or cannot bring aboard a plane, we recommend downloading the MyTSA App. MyTSA is full of helpful information on what you can pack in your bag and tips on getting through security lines faster.
Before heading off to the airport, we also recommend downloading the app of the carrier you're flying with. You'll receive immediate notifications on any flight status updates and gate changes. Plus, you can conveniently check-in to your flight from the app and receive a digital copy of your boarding pass, meaning less waiting in airport lines.

2. Off-site Airport Parking can be as Accommodating as a Hotel Stay
Plan ahead and research off-site parking companies around your airport. Not only will you save money by avoiding the cost of parking at the airport, but the experience can be as accommodating as a hotel stay. Many parking companies offer amenities like comfortable travel lounges stocked with beverages & snacks and rewards programs full of perks for the frequent traveler.
Off-site airport parking companies also make getting to your terminal easier than ever with their ultra-convenient shuttles. Plus, you won't have to drag your heavy luggage around either – the friendly staff is there to give you a helping hand, ensuring your experience is top notch! When you arrive back from your trip, simply give the company a call, or contact them via their app, and they will drive to your location & pick you up.
3. Book your Flights Strategically
If airport crowds aren't your thing, avoid the mess altogether and book your flights late at night or in the early morning hours. For obvious reasons, these time slots aren't as popular, but as the saying goes "the early bird gets the worm." You'll enjoy the benefits of avoiding the rush including minimal lines and a chance at the coveted gate seat with the charger.
One last strategy to keep in mind is avoiding Sunday travel if you can. Sundays are popular days at the airport since many travelers are trying to get back in time for work the next day. If you have some flexibility with your schedule, booking around crowded peak-periods can save you a lot of airport headaches.